Mazda Lease Return Center
Hello Mazda of Valencia is your authorized Mazda lease return center
If you're lease is ending in six to twelve months you have several options to consider, and no one is better suited to help you navigate your options than our team at Hello Mazda of Valencia. As an authorized lease return center we can help you with the lease-end process regardless of where you initially leased your vehicle.
You have several options at the end of your Mazda lease
Chances are the last time you looked at your lease contract was the day you signed it and took delivery of your new Mazda. That's okay, because that's the case with most customers we work with. So what exactly are your options at lease maturity?
As you approach your lease maturity you have a few options to consider:
Purchase your vehicle off-lease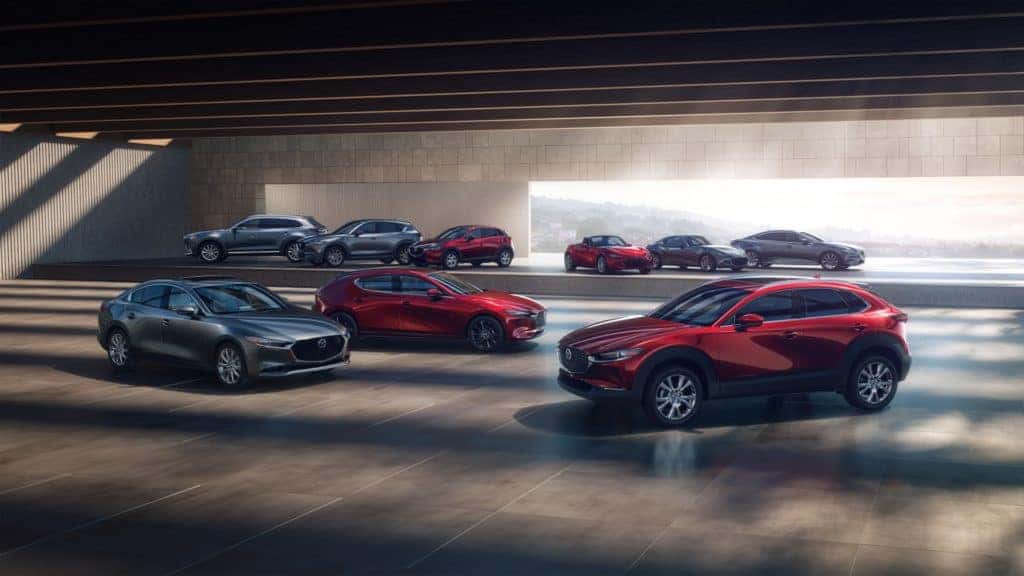 ---
Contact Us About Your Lease
We're here to help you navigate your options and make the lease maturity decision that's best for you
There are particular nuances and considerations associated with each of the options above. As an authorized Mazda lease return center we can help you navigate these options and determine which is best for you. So if your car is coming off lease soon, we welcome you to reach out. Our Mazda Lease Specialists would love to help you explore your options.
---
Looking for more info on Leasing?
Take a look at our Leasing vs. Buying page for a full breakdown. It can help you determine whether leasing or buying is right for your next purchase. At Hello Mazda of Valencia near Santa Clarita, Ca lease returns are made easy. If you're near Valencia, Ca stop by to talk with our Mazda Lease Return Specialists. We want to provide Los Angeles, Palmdale, San Fernando, Alhambra, Van Nuys, Pasadena, Simi Valley & Glendale drivers with a smooth and easy lease return experience. Let us help you transition into your new vehicle!